Assembling 4 decades of Stan Bush albums, "The Collection" is a treasure trove of a box set with classic and modern albums alike! Take a look: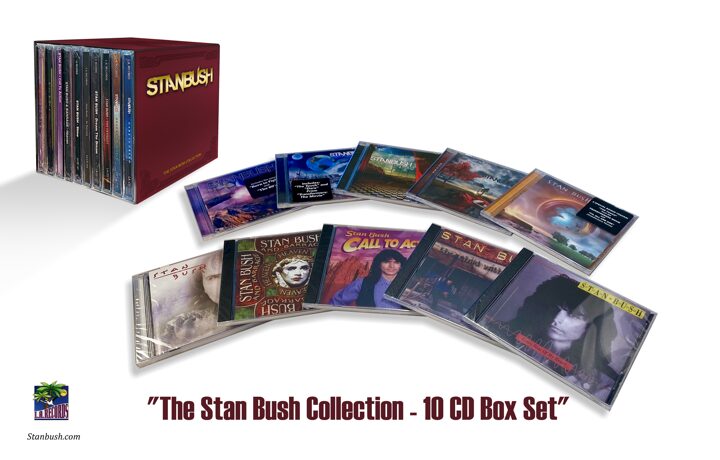 Collected in this set are:
–Every Beat of my Heart
–The Child Within
–Call To Action
–Heaven
–Shine
–In This Life
–Dream The Dream
–The Ultimate
–Change the World
–Dare To Dream
Pre-orders are now being accepted, and every box set ordered by December 1, 2021 will come autographed by Stan himself! Get yours by clicking here, right now!