Biography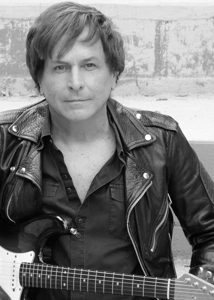 Worldwide icon of melodic rock Stan Bush is best known for his song "The Touch," made famous by Transformers: The Movie (1986). An anthem for Transformers fans around the world, "The Touch" was remixed in 2013 by High Moon Studios for their hit video game Transformers: Fall of Cybertron. It has also been featured on ABC's The Goldbergs, NBC's Chuck, FOX's American Dad, in RBN's Guitar Hero, Deep Silver's Saints Row IV and in the motion picture Boogie Nights. In 2014, Stan was inducted into the Transformers Hall of Fame.
Dare To Dream is Stan Bush's 14th studio album and is a modern masterpiece replete with the sweetness of nostalgia. The official release of the Dare To Dream album will be in November, 2020! The epic track "Born to Fight" is featured in the Autumn 2020 Netflix campaign celebrating their two most popular anime shows, BAKI and Kengan Ashura.
The Dare To Dream album also includes the hit single "The 80's," released in 2019 and supported by a popular music video. The title track, "Dare to Dream," is about believing in yourself and letting go. There's no limit to what we can do if we just "Dare to Dream." Another great track, "The Times of Your Life" is about living life to the fullest and savoring every moment. These songs offer a positively-charged ray of hope in today's troubled times. There are powerful ballads and memorable songs throughout this inspiring album.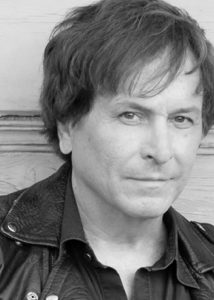 In 2010, Stan Bush issued the audio gem Dream The Dream, and one of the music videos the album spawned, "Your Time," became a viral hit on YouTube. Bush's active involvement with social media channels like YouTube and Twitter keeps his ever-growing fanbase engaged, while he remains on top of his game musically. His first digital-only release, "Heat of the Battle," was released for download at the end of 2010. Stan's critically-acclaimed 2007 release In This Life was named "Album of the Year" by RockUnited.com! It features "Til All Are One," the official theme of the global gathering of Transformers fans, BotCon.
In 1997, Stan won an Emmy Award for Best Original Song for his track "Til I Was Loved By You." Another Bush original, "Capture the Dream," was featured at the 1996 Olympic Games in Atlanta. His songs are heard in two Jean-Claude Van Damme films: Kickboxer (1989) and Bloodsport (1988). Stan has co-written with many top songwriters like Jonathan Cain (Journey,) Jim Vallance (Bryan Adams, Aerosmith,) and Paul Stanley of KISS. Stan has toured extensively throughout the United States and Europe in his storied career.
As a vocalist with a career that spans decades, Stan has sung on albums by renowned artists such as Alice Cooper and Jefferson Starship, and has worked with many top producers (Georgio Moroder, Mick Jones, Peter Frampton, Paul Stanley, Ron Nevison, Richie Zito,) in addition to lending his voice to national and international advertising campaigns for Toyota, Coors, Mazda, Budweiser, Hertz and more. While his electrifying anthems like "Streets of Siam" and "Never Surrender" showcase the cinematic scope of his music, Bush's work lends itself just as well to unique tracks like "That's What Tiggers Do Best" (for a collection of songs about Winnie the Pooh) and "She's Got the Power" (for the anime Sailor Moon.) Some of his other best-loved hits include "Dare," "Love Don't Lie," "Southern Rain" and "On My Own – Alone."