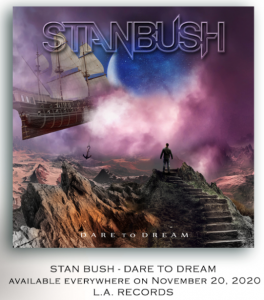 We're proud to announce that some advance copies of Dare To Dream have made it into the hands of some choice media outlets! Sentinel Daily, the site touting heavy metal for grown-ups, is the first to review Stan's forthcoming album, Dare To Dream! Veteran reviewer Scott Adams shares his unabashed take on the new release in a review that you can read here:
https://www.sentineldaily.com.au/stan-bush-dare-to-dream-cargo-records/
Own Dare To Dream through iTunes, Google Play and more, on November 20th!