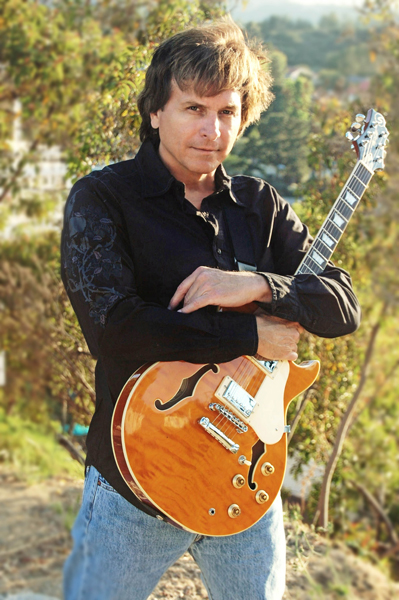 Stan Bush, the Emmy Award-winning singer and songwriter famed for Shia LaBoeuf's favorite song, Transformers anthem "The Touch," is now the proud endorsee of Greg Bennett Guitars. His new guitar, The Greg Bennett ROYALETM 3, winner of the "Editor's Pick Award" from Guitar Player Magazine, is now accompanying Bush on all of his upcoming gigs.
"It's a great honor to endorse and play a guitar with such an amazing tone," said Bush.
The ROYALETM addresses the performance shortcomings of this great design. The sides and center block are made from one piece of wood, creating a more rigid structure for mounting the neck, top and back. The result is uncommon attack and sustain, without sacrificing the rich, full tone, making it more like a solid body with incredible tone, warmth and fullness.